Annika Kuretsky & Loren Givens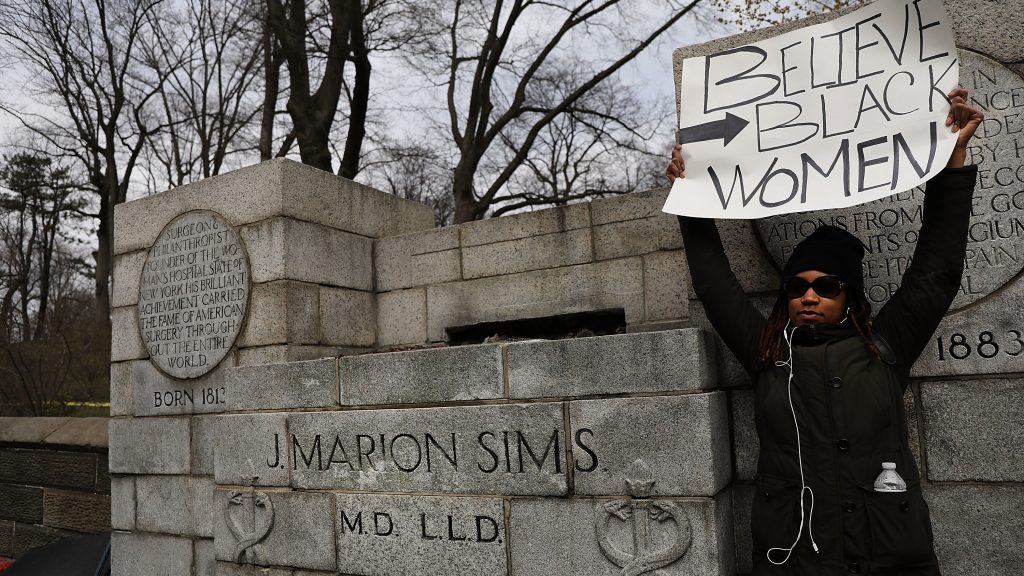 Tennis star Serena Williams made the news in 2018 for an unusual reason: following the birth of her daughter, Williams developed a life-threatening blood clot, and had to beg her medical practitioners to conduct the tests that ultimately saved her life. While Williams recovered, her experience was not unique. Black women in the United States do not receive the same quality or outcomes of care that their white counterparts do—in fact, black women are two to three times more likely to experience maternal mortality than white women. This disparity is the legacy of a little-known history of institutionalized racism within obstetrics and gynecology that dates back to before the Civil War. Today, we trace that history.
Further Readings and Viewing
CBS New York. "Controversial Statue of Dr. J. Marion Sims Removed From Central Park."
Youtube. April 17, 2018. https://www.youtube.com/watch?v=07OXJHEaYkE&t=56s.
Christmas, Monica. 2021. "#SayHerName: Should Obstetrics and Gynecology Reckon with the
Legacy of JM Sims?." Reproductive Sciences 28 (11): 3282-3284.
Domonoske, Camila. 2018. "'Father of Gynecology,' Who Experimented On Enslaved Women,
No Longer On Pedestal in NYC." NPR, April 17, 2018.
https://www.npr.org/sections/thetwo-way/2018/04/17/603163394/-father-of-gynecology-who-experimented-on-slaves-no-longer-on-pedestal-in-nyc.
Duncan, Jericka. 2022. "Black women face higher risk of death during pregnancy." CBS News,
January 3, 2022.
https://www.cbsnews.com/news/black-women-maternal-mortality-rate-congress/.
HBO. "'I Know My Body' Ep 2. Official Clip | Being Serena | HBO." YouTube. May 10, 2018.
https://www.youtube.com/watch?v=xXGj1A90X94.
Kekatos, Mary. "Maternal mortality rates increased during 1st year of COVID pandemic: CDC."
ABC News, February 23, 2022.
https://abcnews.go.com/Health/maternal-mortality-rates-increased-1st-year-covid-pandemic/story?id=83061990.
The More Up Campus. 2022. "Anarcha, Lucy, Betsey Monument."
https://www.anarchalucybetsey.org/.
Wall, L. Lewis. 2021. "The Sims position and the Sims vaginal speculum, re-examined."
International Urogynecology Journal 32: 2595-2601.