Grace Makselan & Kole Grossnickle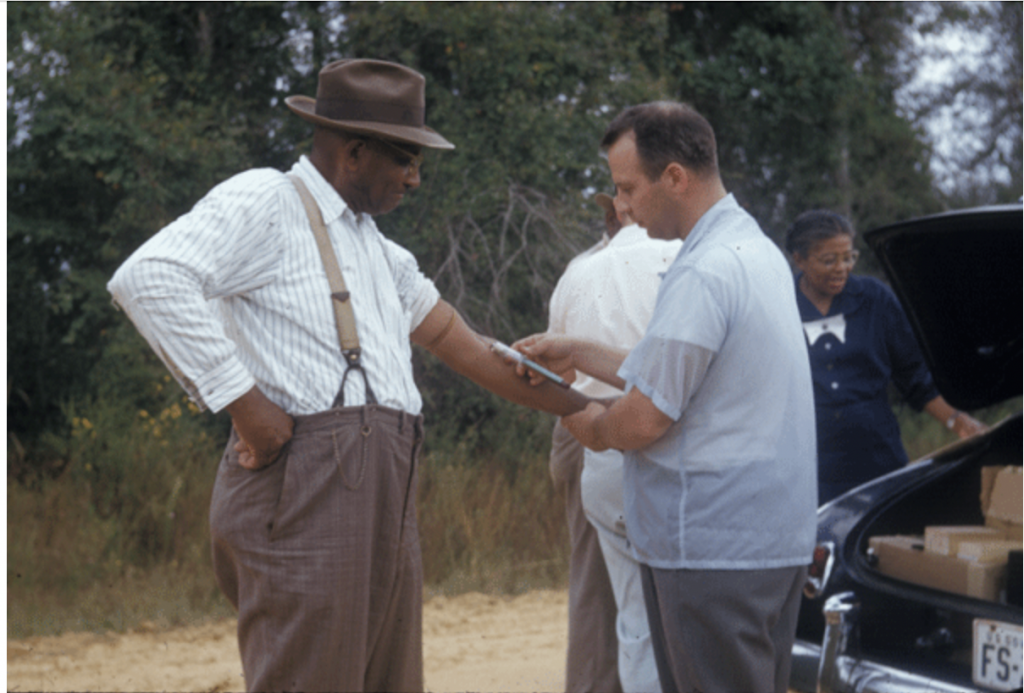 There is a profound history of racialized medicalization in the United States. Although there are many examples of this, this podcast focuses on the Tuskegee Syphilis Study and how it has affected the black community in the United States. This study is a major proponent in perpetuating distrust amongst marginalized peoples with medical institutions and government agencies.
Further Reading
Brandt, Allan M. "Racism and Research: The Case of the Tuskegee Syphilis Study." The Hastings Center Report, vol. 8, no. 6, 1978, pp. 21–29
Freimuth, V. S., Quinn, S. C., Thomas, S. B., Cole, G., Zook, E., & Duncan, T. (2001). "African Americans' views on research and the Tuskegee Syphilis Study". Social Science & Medicine, 52(5), 797–808.
Gilmore-Bykovskyi, A., Jackson, J. D., & Wilkins, C. H. (2021). "The urgency of justice in research: Beyond covid-19". Trends in Molecular Medicine, 27(2), 97–100.